Thekite.store
Dedicated to kitesurfing for more than 15 years with our kitesurfing school in Tarifa and selling both new and used equipment, this online store is nothing more than a tool to bring our service to more people!
High quality products
The best customer service
15-day money-back guarantee
Our team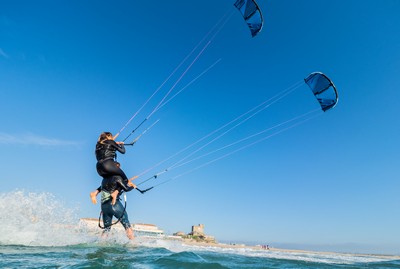 Carla and Rodri
We have been kitesurfing for more than 20 years! Carla has been kitesurfing world champion in 2019, as well as runner-up in 2018. We have a kitesurfing school for more than 15 years and there is not a day that we are not in the water!
We have trained and oriented thousands of kitesurfers and clients from all over Europe!