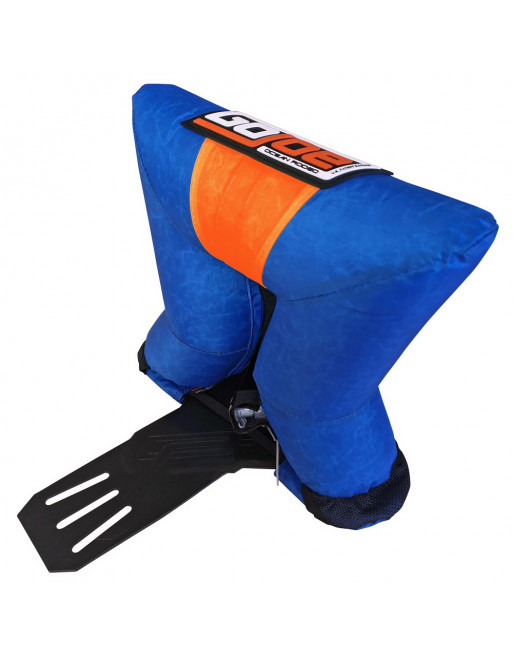  
Go-Joe
The Go-Joe is in use in schools world wide and is the only board recovery device officially endorsed and promoted by both the IKO and PASA, the world's two largest kiteboard instructor certification bodies.
Política de envios
Entregas entre 48h y 10 días dependiendo del país.
Política de devolución
Hasta 15 días con derecho de devolución.
Designed to sit unobtrusively between your feet on the board, you won't even notice the Go-Joe when riding. However, lose your board and the Go-Joe's inflated body will flip your board over for you and catch the wind, sailing the board down wind so that it is never far from you after a crash or hard landing.
No customer reviews for the moment.